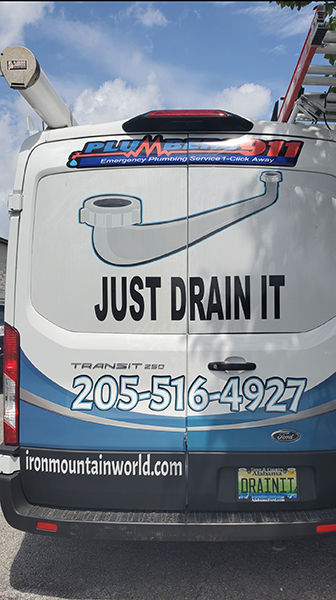 Always Have A Good Plumber On Standby!
We Are Iron Mountain Drains & Plumbing
Whether it be new fixture installs, plumbing rough ins for a new bathroom, leaking piping, drippy faucets, or stopped up drain lines!. In many cases quotes can be given right over the phone! Call Jeremy Purvis and the crew today, (205) 516-4927   
• Free Quotes • Licensed/Bonded/Insured • Flexible Payment Terms
Family Owned/Operated by Jeremy & Brittany Purvis
Plumbing Services Available
Faucet Repair/Replacement
Water Heater
Repair/Replace/Preventative Maintenance
• Water Line Replacement • Sewer Video Service • Drain Cleaning • Jetter Service • Backflow Preventer Install & Testing • Sewer Line Repair/Replacement • Toilet Repair/Replacement
Any Plumbing Service Needed!
Commercial Plumbers Available Also!
Get A FREE Quote!
Tell us how we can help and click "Get A FREE Quote"!